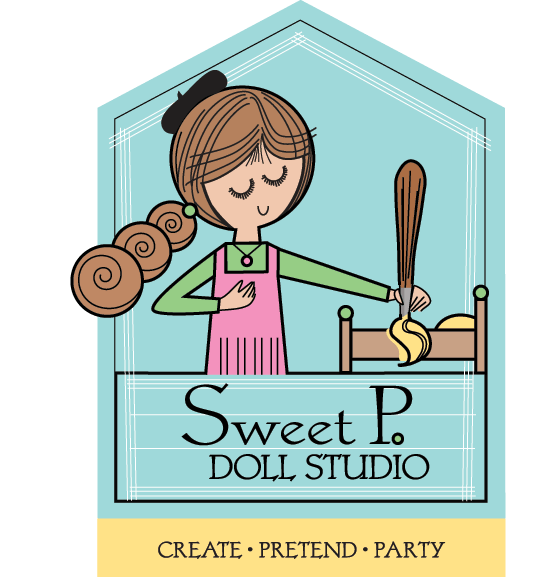 A Unique, Creative Experience
with your doll or 18" friend that will be Unforgettable!
630-793-5550 312-518-5845
Announcing
SWEET P. MOBILE!
We will come to YOU*!
*Glen Ellyn
STUDIO location is CLOSED
Workshop in a Box - $32 plus shipping
Now you can order our workshop craft and have it mailed to your home. Each kit will include all the parts, glue, gems or accessories to create our monthly workshops at home!
Shipped via FedEx within seven days after payment is made.
Back-to-School
Personalize your a Back-to-School Hoodie at home. Craft box includes
White Hoodie with specified Organization Name/Font Color

Owl lunch bag with specified Doll Intial

Pink Backpack with Doll Intial

Air-dry clay to make small lunch items

Instructions

Gems

Glue
International Workshop In a box
Choose from 5 Different
International Costumes to embellish...
with matching hair Pieces for you and your doll
Cost: $35
Options include:
Russian Gown

British Royal Guard

English Queen Gown

Irish River Dance Dress

German Dirndl
​
​
*Shipping included
*Item will be shipped 7-10 days after
payment is made via UPS or USPS
*Stones/Decorations included
*Shoes not included
*For store pick up, please call to place
phone order as shipping cost is included in price
630-793-5550
Russian Gown British Guard English Queen
Irish River Dance Dress German Dirdl