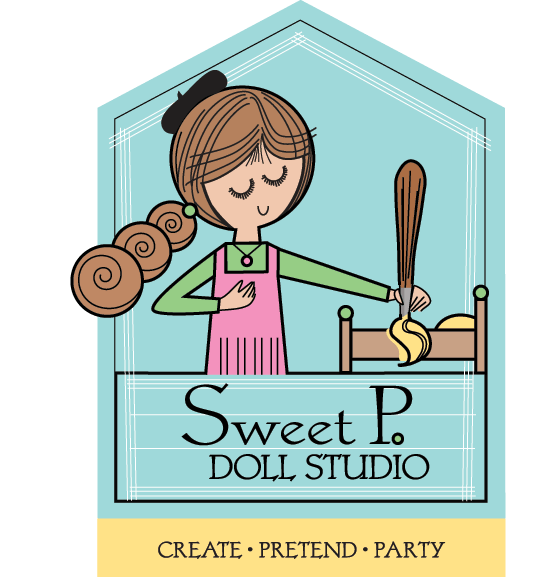 A Unique, Creative Experience
with your doll or 18" friend that will be Unforgettable!
630-793-5550 312-518-5845
Announcing
SWEET P. MOBILE!
We will come to YOU*!
*Glen Ellyn
STUDIO location is CLOSED
Summer Camps
Looking for a fun Summer Camp?
Cost: $130
*Camps are Drop-off. Children must be able to stay alone. All camps are at our new Glen Ellyn location!
Payment is due when registering for a workshop, class or camp to reserve a space and is non-refundable. If you choose to make a payment at the studio, you have three working days after signing up to call us at 630-793-5550 to make the payment over the phone. You are also welcome to stop in the studio and make the payment in person. If payment is not made within three days, you will be removed from the sign up.
​
If you need to cancel a camp, class or workshop, a 50% store credit will be issued towards another camp or class. If you miss a class, camp or workshop after payment is made, due to illness or other reason, written notification via email or by phone is required before class starts or within 3 days after the missed class to info@sweetpdollstudio.com and refund of 50% of the cost of the class missed will be issued in the form of store credit, which can be used towards a future class, workshop or camp. If no notification is given, no refund will be issued.
​
Fees will be refunded in full if a class or camp is canceled due to insufficient enrollment to run the class.
Animal Rescue Camp
Do you love animals? This is the camp for you!
Monday, August 15 - Thursday, August 18
9:00AM - 11:00AM
Ages 4+
Camp Includes
Paint and decorate a rescue boat

Adopt a turtle to rescue

Make a turtle egg

Make Macramé jewelry

Decorate rescue outfit for doll

Playtime with 14" Doll House

Games

Popsicle snack every day