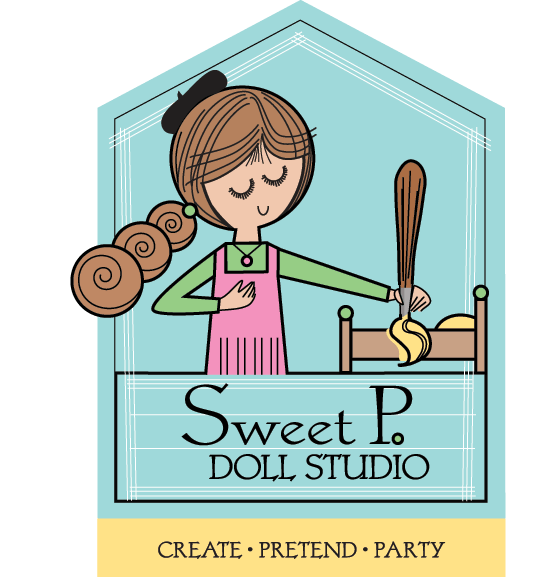 A Unique, Creative Experience
with your doll or 18" friend that will be Unforgettable!
630-793-5550 312-518-5845
Announcing
SWEET P. MOBILE!
We will come to YOU*!
*Glen Ellyn
STUDIO location is CLOSED


Sweet P. Doll Studio evolved from the experience of interior designer and art teacher Paula Breunig. Her love for creating livable and lovable spaces as well as passing along her passion of art to children, brought her to this place.
Paula saw the enthusiasm that young girls had for their dolls and the theatre that the girls created when playing. She knew she could enhance that experience with her own talents and began by creating classes and events, bringing them into boutique stores in the western suburbs of Chicago. Paula's events were so well-received, it was time to create her own space.
That's how Sweet P. Doll Studio was born.