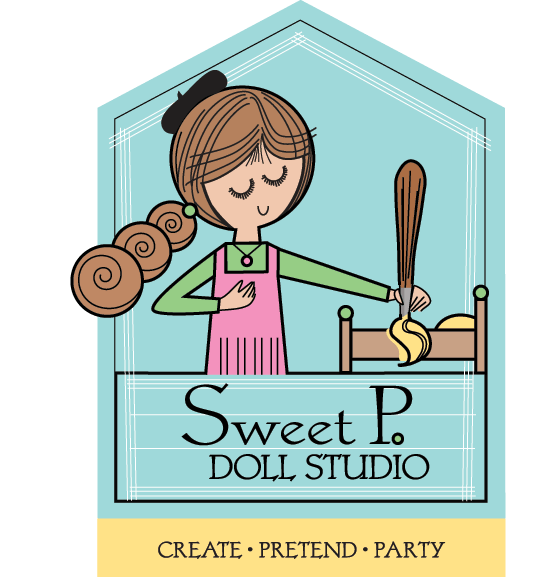 A Unique, Creative Experience
with your doll or 18" friend that will be Unforgettable!
630-793-5550 312-518-5845
Announcing
SWEET P. MOBILE!
We will come to YOU*!
*Glen Ellyn
STUDIO location is CLOSED
Spring 2019 Workshops
now available in Glen Ellyn, Wheaton and Lemont!
NEW
Glen Ellyn Birthday Party Location
540 Duane Street (Above our old space)
NOW booking SPRING-SUMMER Parties
In-Home, In-a-box or in Glen Ellyn
Email for more information!
Mobile Play Stations Available at all workshops and
In-Home Birthday Parties...
FRIDAY July 12th
Be inspired by the new American Girl Doll of the year as we make a gardening outfit for your doll. We will also get creative making clay vegetables and treats related to our gardening theme.
Girls and dolls will enjoy hair braids with matching summer hair accessories, signature dot nail painting for girls and playtime in our doll sized play stations.